It's Over
The American People Have Spoken: We Like Things The Way They Are
In a historic election, President Barack Hussein Obama has been re-elected; the Republicans have been re-elected to a majority in the House of Representatives; and the Democrats have been re-elected to a majority in the Senate. Hurrah! We won! Nothing has changed. We are saved. Our leaders can get back to doing nothing.
The American people have spoken clearly: we must like the House passing bills that are never taken up in the Senate; that a single Republican can hold any bill hostage in the Senate; that our president rules by fiat with no functioning representative branch to hold him in check or provide input; we must like it that the our elected leaders are looking forward to the next election two years from now for clarity; and we must particularly like that we spend so much unproductive time talking about it just so we can hate the 48.1% who are on the other side (without it, how would we decide which Facebook friends to accept?).
It also seems that we would like to give "Obamacare" a chance since it has been law for what seems like forever, yet it doesn't go into effect for two more years; that we would like to see what it would be like to have our troops home again and not be at war (so many our our citizens have never know peacetime); how it will be under Lilly Ledbetter; and most just can't wait to find out what Donald Trump will say about this President next .
Yes, after enduring four terrible years of the Bush depression and finally seeing a glint of hope in the economy, we the people are looking forward to learning if it will lead to jobs, maybe even some good jobs; we want to see how it will be when the Dodd-Frank rules are finally written and if it will protect us from them; what it will be like when sequestration forces cuts to a government that was just a dare to the other side when it passed; and if anyone will give due credit to this election campaign for spending so much that it may stimulate the world out of recession ( don't you ever stop and wonder what do the billionaires think they will get for their campaign money?).
Speaking for one, I'm a bit relieved that we don't have to break in another newcomer (or their entourage – awg!) to the office of president. For all the accomplishments, this government is even more competent now for the experience of what we have been through. The campaign workers who wanted four years of real work experience on their resumes will leave in the next few months and will be replaced with more qualified leaders (and new campaign contributors and/or workers). Our president will have more "flexibility" after the election to do any great thing that can be imagined that does not require Congressional approval.
We assume a couple of the judges on the Supreme Court will ask to be replaced and we the people know their confirmation hearings will make good television watching (I suggest Hillary Clinton be his next nomination). We the people also hope that whomever ends up on the court takes their job more seriously than those who are elected or, at least, I think we do.
We hope the promises of the campaign will be remembered and honored. (Hah, just testing you – there weren't any details promised during the campaign silly voters (how could they be elected if they spoke in specifics?), but it would be nice to think that the least this government could do in the next term would be: comprehensive immigration reform; leave women and GLBTs to their personal rights and privacy; arrest some of the bastards who screwed us and stole our economy (please take their lobbyist scum with them); leave the states alone on weed, but tell them what to do on early voting; prosecute the corporate tax cheats who are hiding money offshore; keep our water and air clean and our food and drugs safe; make us sustainable and energy independent; protect us from the effects of global climate change and hold accountable the greedy assholes who are making things worse and/or dirtier (though they may have already been arrested if they were caught when you rounded up the bastards or the cheats); live up to the Peace Prize; protect us from those who'd harm us;  and, yeah, keep the government from shutting down for no good f'ng reason; getting rid of the tax loopholes for those who don't need it and fixing the AMT that hurt those unintended would be good, too; so would solving the problems with our education system; helping kids get out from under college loans should be on the list, too; and maybe you could do something about the mass killings from guns without pissing off those who want them to hunt or fondle; wait a minute, there's a lot of real work that needs to be done so get off your elective asses and get to work on the people business before we vote your out of office again – just kidding, we don't do that.)
Recapping, we have just elected a new lame duck government with a mandate to replace the current lame duck government that it is taking us off a fiscal cliff, but it is the best democracy that money can buy or stomach.
On a personal note: whew, that was close. We almost elected that rich white guy who liked to fire trees of a certain height and let his dog puke from top of his car on the Interstate.
On a more frightening note: he (the rich white guy) has kids. Lots of them and given their stance on contraception they might contend soon.
On less cynical note: what a wonderful night for our nation – we the people elected a new government and we did it together. This new government has begun with the President reaching out to the other side in the hope of reconciliation and compromise to solve our nation's and the world's problems. Let's hope they do.
Obama Wins the 2012 Election: Obama's Complete Presidential Victory Speech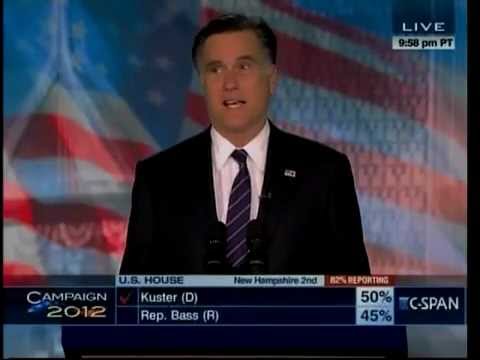 Mitt Romney's Full Election Night Concession Speech
###
Image Credit: Airforce One from Wikipedia, the dog kennel borrowed and added to the photo by the art of LikeTheDew.com
I'm just a plateaued-out plain person with too much time on his hands fighting the never ending lingual battle with windmills for truth, justice and the American way or something like that. Here are some reader comments on my writing: "Enough with the cynicism. One doesn't have to be Pollyanna to reject the sky is falling fatalism of Lee Leslie's posts." "You moron." "Again, another example of your simple-minded, scare-mongering, label-baiting method of argumentation that supports the angry left's position." "Ah, Lee, you traffic in the most predictable, hackneyed leftist rhetoric that brought us to the current state of political leadership." "You negative SOB! You destroyed all my hope, aspiration, desperation, even." "Don't you LIBERALS realize what this COMMIE is talking about is SOCIALISM?!?!?!" "Thank you for wonderful nasty artful toxic antidote to this stupidity in the name of individual rights." "I trust you meant "bastard" in the truest father-less sense of the word." "That's the first time I ran out of breath just from reading!" "You helped me hold my head a little higher today." "Makes me cry every time I read it." "Thanks for the article. I needed something to make me laugh this mourning." "If it weren't so sad I would laugh." "... the man who for fun and personal growth (not to mention rage assuagion) can skin a whale of bullshit and rack all the meat (and rot) in the larder replete with charts and graphs and a kindness...""Amen, brother."

Bruce Springsteen Sings "Robert Mueller's Comin' to Town"
Come Back, Barack - SNL
Indivisible at One
Green Day - Back In The USA
The Most Honest Three Minutes
In Television History