It's a wild-eyed, desperate character Tom Petty conjured for "Rebels," one who immediately takes center stage. The guy is out of his mind, out of money and the woman who's endured him is out of patience.
Honey don't walk out, I'm too drunk
to follow
You know you won't feel this way
tomorrow
Well maybe a little rough around the
edges
Or inside a little hollow
I get faced with somethings
sometimes
That are so hard to swallow
She picked me up in the mornin'
and she paid all my tickets
Then she screamed in the car
Left me out in the thicket
Well I never woulda dreamed
That her heart was so wicked
Yeah but I keep comin' back
"Cause it's so hard to kick it
In her Rolling Stone review of Southern Accents, the sixth album by Tom Petty and the Heartbreakers, Joyce Millman calls "Rebels" a "vivid scene setter full of bedraggled humor," referring to the song's protagonist as an "embattled-but-scrappy-antihero." He's also a piece of work, one that requires heavy maintenance.  It's logical that his woman, tired of paying his bills, getting him out of trouble and simply dealing with his bluster, would scream at him, demanding he remove himself from her car. But bathed, presentable, and sober, all is likely forgiven as he charms his way back into her good graces. The situation is reminiscent to what Stanley and Stella Kowalski experienced in A Streetcar Named Desire. After a late night barrage of cruelties, verbal and physical, Stella can't take it anymore. She and her sister Blanche go to spend the night with a neighbor, looking for safety at least until the storm passes. But in no time, she yields to the call of the wild possessing her and Stanley both. The time that passes between then and the dawn is wild and fulfilling. Stella is smiling again, blinded by her love and hopeful the scary moments will end.
In "Rebels, "Petty's protagonist keeps going back to his woman, "cause it's so hard to kick it." It could be she has a hard time kicking it too.
Years later Tom Petty noted the complexities of his protagonist, saying, "The character in the song is condescended to, but he actually almost deserves it." That's a fair conclusion. The guy is condescended to; so be it. He's a sponge. Like a lot of people who pass their way through life, he chooses to blame circumstances for his misfortunes, acknowledging, with some pride, he's the way he is because of where he was born and what was waiting for him as he tumbled out of the womb.
Even before my father's father
They called us all rebels
While they burned down our cornfields
And left our cities leveled
I can still feel the eyes
of those blue-bellied devils
Yeah, when I'm walkin round
at night
Through the concrete and metal
hey, hey, hey
I was born a rebel down in Dixie
On a Sunday mornin
Yeah with one foot in the grave
And one foot on the pedal, I was
born a rebel
Petty's character claims his family had always been rebels.  Grudges have been held by the family, going back to the Civil War when "blue bellied devils" burned down their cornfields and destroyed their cities. Others around them may have eventually prospered and gained honor in the aftermath, but these rebels know they've gone years, even generations without wealth or approval. They won't bother to pursue it now.
More than a century passes and their resentment festers on. It's not the soldiers north of the Mason-Dixon line the "Rebels" cringe over. It's modern day America, replete with investors and developers: the contemporary carpetbaggers who reshape the land and petition for rezoning that turns pastures into parking lots. The vista once revealing endless sky becomes blotted with Wal-Mart, Auto Zone and Burger King signs hoisted high enough so they're visible to travelers a good distance from the off-ramps. "Concrete and metal" conquers, even in the remote locales.
So the rebels over the generations languish, thinking the world has it in for them. Some were defeated on their land and those after them saw the appearance and use of their land change for the worse. The "blue bellied devils," now in their Izods, work to curry favor in the local business communities. The rebels feel sold out. So how do the rebels deal with their lives and hold on to a bit of pride?  With one foot already in the grave, they'll floor that pedal harder, even if all the hell-raising leaves them with aches, pains and emptied wallets.
"Rebels" is a great kick-off to the Southern Accents album, released in March '85. The song is embellished with  dramatic flair and a feeling for history, but just as important for Petty's defiant character, it rocks with authority. Already known for his rebellious streak within the music business, "Rebels" is a perfect fit for Petty and the Heartbreakers. It serves as one of the most dynamic works in their first decade as a recording act, along with "American Girl" and "Shadow of A Doubt." A little rebellion, as Thomas Jefferson often noted, can be good.
In a letter to Abagail Adams dated February 22, 1787, Thomas Jefferson wrote, "I like a little rebellion now and then. It's like a storm in the atmosphere." With a little more detail, he wrote the same thing to James Madison less than a month earlier, saying, "A little rebellion, now and then. is a good thing, and as necessary in the political world as storms in the physical." The third President of the United States, Jefferson served two terms, succeeded in office by Madison in 1809. 52 years later, Abraham Lincoln, the nation's sixteenth president, found himself dealing with more than a little rebellion, leading the U.S. to victory in the Civil War while clearing a  path for abolition. Americans long since, especially historians, have been greatly inspired by his judgment and leadership, but still Lincoln's presidency was fraught with turmoil. There were resistant factions in his own administration, at times making the challenges of the larger rebellion more grueling. Yet Lincoln persevered, his intellect, empathy, and good humor intact. He worked to make the nation whole, all the while bequeathing much warmth that the nation cherishes to this day.
The Atlanta History Center, a marvelous institution that presents many phases and facets of the South's history, has among its permanent exhibits, Turning Point: The American Civil War, which beautifully guides visitors through the war's causes, battles and legacies. The exhibit alone is worth repeated trips to the museum, but a trip before November 7 is in order to view With Malice Toward None, The Abraham Lincoln Bicentennial Exhibition, organized by The Library of Congress.
Among the artifacts in the exhibition is the Bible used in Lincoln's swearing-in ceremony at his 1861 inaugural; it's the same Bible used when Barack Obama was sworn in less than two years ago. Also displayed are the contents of his pockets on the night he was assassinated. The most profound of the historical items,though, are Lincoln's handwritten letters and speeches, including his second draft of The Gettysburg Address. Letters to friends, loved ones, and a Shakespearean actor are among those displayed along with those he sent to his generals.
General Joseph Hooker had gained Lincoln's confidence, enough to be appointed head of of the Army of the Potomac in January, 1863. Lincoln thought Hooker to be the best man for the job at the time, but he was aware of Hooker's fiery temperament and tendency to pop off. Hooker had done so just before his appointment, speaking out against Major General Ambrose Burnside and taking a different view of civilian control of the military. Hooker stated "Nothing would go right until we had a dictator and the sooner the better."
President Lincoln, as Commander in Chief, thought none too highly of Hooker's opinions, but he didn't wish to lose a general who had earned the moniker "Fighting Joe." The Civil War had begun less than two years before, but already Lincoln had appointed four generals to the Army of the Potomac. So he dealt with this "rebel" within his own army gently and pragmatically. Lincoln made his case in a letter to General Hooker, dated January 26, 1863.
I have placed you at the head of the Army of the Potomac. Of course I have done this upon which appears to me to be sufficient reasons. And yet I think it is best for you to know that there are some things in regard to, which, I am not quite satisfied with you. I believe you to be a brave and a skillful soldier, which, of course, I like……. I have heard, in such way as to believe it, of your recently saying that both the Army and the Government needed a dictator. Of course it was not for this, but in spite of it, that I have given you the command. Only those generals who gain successes, can set up dictators. What I now ask of you is military success, and I will risk the dictatorship…….
In Ronald C. White's A. Lincoln, the pragmatism which guided Lincoln, even when dealing with the real Rebels, those of the Confederate States of America, is evident. General Grant, on March 28, 1865, with the war winding down, arranged a meeting for Lincoln, Admiral David Porter, General Sherman and himself. Victory for the Union was certain and discussions for a post-war America were in order. White presents an example of Lincoln's good sense.
During the conference, Sherman asked Lincoln: "What is to be done with the rebel armies when defeated?" The president offered a lengthy reply stressing his desire for reconciliation. Lincoln told Sherman he wanted to "get the men comprising the Confederate armies back to their homes, at work on their farms and in their shops." Sherman wanted to know if that generosity would include Jefferson Davis and the top Confederate leaders. Lincoln responded with a story about a teetotaler who when asked whether he wanted his lemonade spiked with whiskey responded that it would be all right if he didn't know about it. Grant, Sherman and Porter understood the president to say that if Davis and the chief Confederate leaders were to escape it would be all right with him.
It seemed fine to Lincoln if former enemies escaped the government's wrath. They were, after all, beaten and on the run. Lincoln, instead, looked to the future and America's new statesmen, people like Frederick Douglass.
Following Lincoln's second inaugural on March 4, 1865, Douglass endeavored to attend a reception that evening at the White House. Though highly regarded for his oratory, writings, and work as an abolitionist, Douglass, a former slave, was barred at the door by two policemen. Old ways would be slow in disappearing, but Douglass argued his case, declaring "no such order could have emanated from President Lincoln." When Douglass finally made his way into the East Room, Lincoln announced for all to hear, "Here comes my friend Douglass." Then he takes Douglass by the hand, saying, "I am so glad to see you. I saw you in the crowd today, listening to my inaugural address; how did you like it?" Douglass, a rebel in his own right, told the president he must not detain him with "my poor opinion, when there are thousands waiting to shake hands with you."
Lincoln would have none of that, telling Douglass, " there is no man in the country whose opinions I value more than yours. I want to know what you think of it." Remembering the words of healing and reconciliation  he heard hours before, Douglass told the beaming president, "Mr. Lincoln, that was a sacred effort."
President Lincoln also had a rebellious sort to deal with at home: his wife, Mary Todd Lincoln. It was a sad life for Mrs. Lincoln, and though she remains a sympathetic figure, much of the torment she experienced was her own doing. Because of her insecurities, she developed a most jealous streak. According to biographer Stephen B. Oates in Abraham Lincoln, The Man Behind The Myths, Mrs. Lincoln couldn't bear to let the president out of her sight or to see pretty young women flirt with him at White House receptions. In his book, Oates reports on an episode that caused President Lincoln some embarrassment.
An ugly incident occurred near the end of the war, when the Lincolns visited the troops in Virginia. Another woman rode beside Lincoln during the troop review, and Mary flew into a tirade, giving the woman a tongue-lashing that humiliated her husband and made  a spectacle of herself. The entire episode left a deep wound between Lincoln and Mary.
The Lincolns made amends and on the afternoon of April 14, 1865, they went on a carriage ride around Washington. On that day the President's spirits were high. Mrs. Lincoln told her husband she was almost startled by his cheerfulness. Lincoln responded, "And well, I may feel so, Mary. I consider this day the war has come to a close." Lincoln then considered what he and Mary had been through since he was elected president. He continued with a simple, but important, suggestion, "We must both, be more cheerful in the future–between the war and the loss of our darling Willie–we have both been very miserable."
Abraham Lincoln was optimistic about  the days and years ahead. He spoke of traveling to California, Europe and Jerusalem. As he and Mary rode through Washington together, talking of the future, he kept the smaller pleasures in mind as well. That evening he and Mary would attend a performance of the play, "Our American Cousin" at Ford's Theatre.
In "Rebels," Tom Petty's protagonist explains how even before his father's father, "they called us all rebels." Some of those ancestors, positioned on the side of the Confederates in the Civil War, were likely as drained as President Lincoln. Forgiveness and reconciliation seemed in order. On the title song of the Southern Accents album, Petty presents another character, one who's not so rebellious, but mindful of what makes him different from others. This character, for all the hardship he's experienced, appears thankful for what he's learned and ready for better times.
There's a dream I keep having
Where my mama comes to me
And kneels down over by the window
And says a prayer for me
I got my own way of prayin
But everyone's begun
With a southern accent
Where I come from–
The recording of "Southern Accents" by Tom Petty and The Heartbreakers falls short of the spirit within the song. It's over-produced. The song's message gets lost in the clutter of the arrangement. But the great song caught the ear of Johnny Cash. He told Petty, "That should replace 'Dixie.'" Petty replied with "Wow," but Cash was serious, replying, "No I mean it, it's a better song than 'Dixie.'"
Petty and the Heartbreakers played behind Cash on his 1996 album, Unchained. It's a brilliant work. While  speaking of the album, Petty told journalist Holly George-Warren "that it's the best we ever played. I actually still play that album………I'm very proud of it." Cash could be proud as well. "Unchained" may be the best album of his career. Naturally, a standout track is "Southern Accents." Resolute and thoughtful, Cash is in great voice. Everything about this recording is perfect.
The day after Lee surrendered to Grant at Appomattox, crowds gathered at the White House to celebrate. People sang. A band played. President Lincoln requested the band play "Dixie," calling it "one of the best tunes I've ever heard." It's also likely Lincoln, born in Kentucky, would have appreciated the sounds and sentiments of "Southern Accents" as well.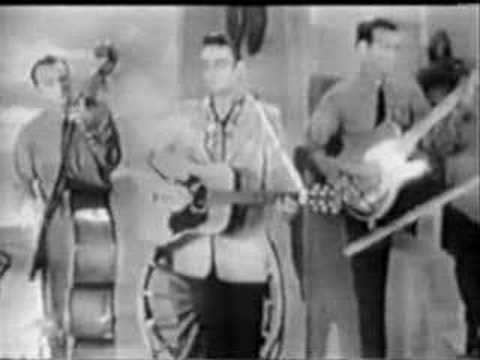 ###
Jeff Cochran worked in advertising at The Atlanta Journal-Constitution for 27 years before accepting a buy-out in the Summer of 2008. In the seventies/early eighties, he handled advertising for Peaches Records and Tapes' Southeastern and Midwestern stores. He also wrote record reviews for The Great Speckled Bird, a ground-breaking underground newspaper based in Atlanta.