Gregg Allman wanted to return the favor. By chance, a man in southeast Georgia had proven helpful to Allman. Believing the man had gone above and beyond the call of duty, Allman told his new friend that if there was ever anything he could do, just let him know.
There was something Gregg Allman could do. The new friend explained his involvement with a cause dear to his heart: Joseph's Home for Boys in Statesboro, Georgia. Statesboro….. How perfect is that? In this case, Gregg wouldn't sing about the blues in Statesboro, he would help ease them.
Allman learned about the mission of  Joseph's Home for Boys. The home, a private non-profit operation, opened its doors in 1983 and serves boys between the ages of 6 and 17 who are in the custody of the state. According to Amy Futch, the home's director, the boys are placed in the home's care not because of anything they've done wrong, but because of what has happened to them. "They are not bad kids," Ms. Futch says, "they come from bad situations." She describes the abuse some of the boys have suffered as "unimaginable," adding "it's hard for people to believe what these boys have gone through."
The home provides 24/7 care, 365 days a year, and every need the boys have.
It was in 2002 that Gregg Allman began to contribute financially to Joseph's Home for Boys. As the years passed, his involvement became personal as well. Allman's heart really went out to the boys at Joseph's. His own father was mysteriously murdered when he was barely 2 years old. It happened on the day after Christmas, 1949. That's a loss one can never get over. Gregg was helped by a supportive older brother in Duane while growing up, but the years were not easy.  Gregg was pained by what the boys at Joseph's had gone through. He couldn't make things right, but he could make things better.
Allman made cash donations and set aside concert proceeds for the home. But he didn't stop there. Beginning in 2003, he has spent many Thanksgiving Days with the boys, eating, watching football and playing games, not as a rock star, but a friend. He has arrived with gifts of signed CDs, guitars and more. At his concerts in Savannah, he allowed the boys to sit on stage as he and his band performed.
Amy Futch goes on to acknowledge that Gregg was instrumental in the fund raising of the home's facility that was completed in 2006. She says that he, his family and friends "have supported our efforts in caring for our boys. This has been done through time and energy spent directly with the boys and staff. We are grateful for his impact on the home and the boys that we care for."
Good causes are always a struggle. In many cases the help so needed and so deserved is hard to attain. The boys that live at Joseph's Home have learned early about life's struggles. They have also learned of how good people will help, not to receive attention for their generosity but because it's the right thing to do.
The role Gregg Allman played at Joseph's Home for Boys brings to mind "Seven Turns," the title track of the Allman Brothers Band's 1990 comeback album. Written by Dickey Betts, the song is about choices one can make in life. Betts told a reporter "Seven Turns" refers to "an old Navajo legend about how there are seven times in your life when you have to make a great decision, and if you make the wrong turn you end up at a dead end. And you either have to stay there or back your way up and find where you went wrong."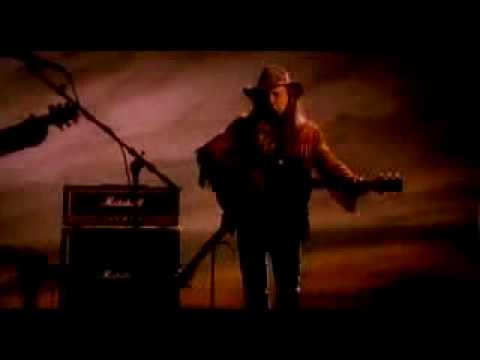 "Seven Turns" is a beautiful song,with glorious harmonies. It is the one Allman Brothers Band song that can be called Beatlesque. ABB biographer Scott Freeman offers a critique of the song in his book , Midnight Riders, that wonderfully captures the essence of "Seven Turns."
The song begins with the melancholy of unanswered questions and ends with the strength of recaptured faith. The performance is magnificent, from the richness of Dickey's acoustic guitar and Warren's hesitant bottleneck in the opening, to Dickey's warm, questing voice. At the close of the second verse there is a wonderful moment when Warren  [Haynes] and Johnny [Neel]  sing harmony with Dickey, as Gregg wails in behind them echoing the lines.
Indeed, Gregg echoes powerfully with "Somebody's calling your name" and "Somebody's waiting for you." Generally a front man, Gregg's background role on the refrain is among the many great achievements of his career. And perhaps he thought of those lines, years later, upon learning about Joseph's Home for Boys.
###
Jeff Cochran worked in advertising at The Atlanta Journal-Constitution for 27 years before accepting a buy-out in the Summer of 2008. In the seventies/early eighties, he handled advertising for Peaches Records and Tapes' Southeastern and Midwestern stores. He also wrote record reviews for The Great Speckled Bird, a ground-breaking underground newspaper based in Atlanta.