Former Colorado Republican Rep. Tom Tancredo kicked off this weekend's first-ever National Tea Party Convention in Nashville, Tennessee, by attacking the president as that  "committed socialist ideologue … Barack Hussein Obama."  But most of the conventioneers were waiting to hear Sarah Louise Palin, the former Republican vice presidential candidate who is delivering the keynote address Saturday night.
Among those attending the convention were two Republican candidates for governor of Alabama: Former "Ten Commandments" judge Roy Moore and State Treasurer Kay Ivey.  It was not clear whether Tennessee Lieutenant Governor Ron Ramsey, who is running for governor, would attend but earlier this week he threw in with the birthers, declaring "I don't know whether President Obama is a citizen of the United States or not."  He did not mention that Sarah Louise Palin was not born in Alaska.
No alcohol was served at the convention's opening party, according to Tennessean.com blogger Jennifer Brooks.  For entertainment:  Ray Stevens.  Yes, he's still alive, and singing against "ObamaCare."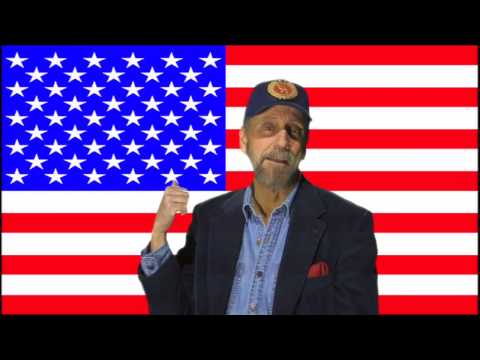 Backing off their earlier plans to issue credentials to only a half dozen right-leaning media outlets, organizers ultimately issued close to 200 press passes, but not to the hometown Tennessean, which had written articles critical of the organizers.
In spite of the national attention the very vocal tea baggers were getting, blogger Brooks pointed out that the convention of 600 folks paying $549 each to attend — mostly for Palin's reported $100,000 speaking fee — is small potatoes by Nashville convention standards.  Coming up is the National Wild Turkey Federation, which will bring 30,000 conventioneers to Opryland and will have an array of entertainment, including Georgia comedian Jeff Foxworthy and Grammy-nominated Little Big Town.  And there'll be turkey calling competitions and taxidermy demonstrations.
Equal plate: An abortion-rights group appeared before the Virginia Senate Transportation Committee this week asking that the legislature that issued a "Choose Life" specialty license plate last year now issue a "Trust Women/Respect Choice" license plate.  Members of the group argued that that would provide the same revenue-sharing opportunity to Planned Parenthood that is enjoyed by the anti-abortion group that benefits from the proceeds of the "Choose Life" plates.
DefeatedLand? Upping the ante in Alabama's gambling war over electronic bingo, VictoryLand has shut down not only its profitable casino but also its hotel and restaurant, which had provided a major boost to the economy of once tiny Shorter, Alabama.  The Alabama Supreme Court ruled this week that a Macon County judge had been wrong to block a raid against the casino by Governor Bob Riley's anti-gambling task force."This is another victory for the rule of law," Riley declared.  VictoryLand attorney Peter J. Tepley said the court's ruling did not address the legality of electronic bingo at VictoryLand and warned the head of the task force that he can't raid a casino that is already closed.
Dew Droplets: Longtime Choctaw Chief Phillip Martin, who increased his tribe's assets from $100,000 to $1.3 billion, largely through resort casinos in Mississippi, is dead at 83 … Joining the effort to sort out the earthquake dead in Haiti is Louisville, Kentucky coroner Barbara Weakley-Jones … Greenville, South Carolina, electric bus maker Proterra Inc. expects to create as many as 2,600 jobs over the next seven years if overseas business materializes as expected … No doubt heating up the economic war between his state and Florida, California Governor Arnold Schwazenegger told a Silicon Valley conference that Florida is "for the old people" … A Birmingham, Alabama, jury awarded a former stripper $100,000 in a lawsuit claiming the club that employed her failed to stop her from driving home after her on-the-job drinking.
Check out our News and Opinion Feeds for a lot more Southern happenings.
###
Ron Taylor was born and raised in Georgia and worked more than 40 years at The Atlanta Journal-Constitution as a reporter and editor and as an online producer for ajc.com and AccessAtlanta. He served for a time as the newspaper's regional editor, overseeing coverage of the South. He is co-author, with Dr. Leonard Ray Teel, of Into the Newsroom:  An Introduction to Journalism and has conducted workshops in the Middle East on feature writing.